Welcome to Victory Art Gallery....
We provide collectible art from a by-gone era at affordable prices!
Grab a cup of coffee, prop your feet up and take your time looking around.
If you have questions, please feel free to contact us. Thank you for giving us the opportunity to serve you !

Upgrade your Flash Player to version 8 to view this video! (
Click here for the download
)

Original Filthy Thirteen Member Mike Marquez was a talented illustrator. During the War he drew many cartoons depicting his experiences along the way. Many of Mike's cartoons are published in the Curahee scrapbook and the 101st Airborne Reunion book. This cartoon is a depiction of many of his works.
A 40 Minute DVD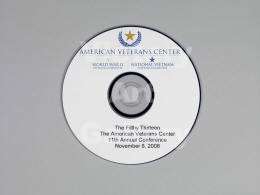 40 minute DVD of "The Filthy Thirteen" speaking at the American Veterans Center Conference in Washington, DC November 2008.
Note: This is first time that the last four survivors were together since June 5th, 1944.
Not only were these guys famous for there antics and heroism but also their nicknames were born into their legend.

Curahee Scrapbook

5 signatures of the original Filthy Thirteen Jake McNiece, Jack Agnew, Jack Womer, Robert Cone and Mike Marquez.
Note: Mike Marquez past away in October of 2008. This is the only piece that bears his signature. A Certificate of Authenticity of this particular item will accompany the book.

Joel Iskowitz has created artwork for three decades that has graced the covers of books, periodicals, journals, public spaces, coins and postage stamps worldwide. He is also an active United States Air Force (USAF) artist and has a number of oils in the USAF permanent collection. Mr. Iskowitz has been invited twice to document Space Shuttle missions and his artwork is on permanent display at the NASA Kennedy Space Center Museum. Mr. Iskowitz's work has been featured in many international journals; includin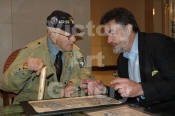 g profiles of his numismatic and philatelic art in CoinAGE Magazine; Watercolor Magazine, American Artist Magazine, Smithsonian Profiles; and his murals have been featured in Exhibit Builder Magazine. He has been awarded both bronze and silver medals for his corporate illustrations and grand-scale public art in CreativeShake.com international competitions. Most recently his design for the American Numismatic Association's Presidential Award won the 2008 silver medal in corporate illustration in the International Creative Shake competition. The reverse design for the Dolley Madison First Spouse Gold Coin was created by Mr. Iskowitz and was displayed in the East Room of the White House for the release ceremony which Mr. Iskowitz attended. His design for the District of Columbia quarter dollar reverse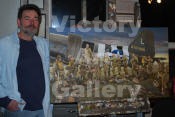 was displayed at the Smithsonian Institution's National Museum of American History and his design for the reverse of the "Illinois" 2009 Abraham Lincoln Bicentennial Cent is displayed in the Abraham Lincoln Presidential Museum. His painting documenting the D-Day mission of the famed 101st Airborne Division is represented in the permanent collection of the Historical Association of Carentan in Normandy, France. A recently completed mural which chronicles the history of aviation technology has been installed at Wright-Patterson AFB. Mr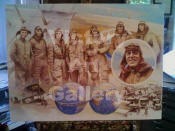 . Iskowitz has also received the National Oceanic and Philatellic Society citation for his contributions to Space Philately. The 2009 Louis Braille Commemorative Silver Dollar (Iskowitz designed the obverse) flew aboard the Space Shuttle Atlantis to the Hubble Telescope and is on display at the National Federation of the Blind. He continues to present his artwork in illustrated lectures at universities and professional organizations, including the Fashion Institute of Technology, Syracuse University, The Society of Illustrators, The Representatives Hall in the Old State Capitol Springfield, Illinois, The Carentan Historical Association, Brévands, France, the American Numismatic Association and the New York Numismatic Club.
UNITED STATES MINT Design Credits
2009 Lincoln Bicentennial Cent reverse, (3rd aspect) 2009 First Spouse Julia Tyler reverse
2009 First Spouse Julia Tyler obverse
2009 District of Columbia Quarter reverse
2009 Louis Braille Commemorative Silver obverse
2008 American Eagle Platinum reverse (Judicial Branch) 2008 Presidential $1 Andrew Jackson obverse
2008 Presidential $1 Martin Van Buren obverse
2008 First Spouse Elizabeth Monroe obverse
2008 Bald Eagle Commemorative silver obverse
2008 Arizona Quarter reverse
2007 First Spouse Dolley Madison reverse
2007 Presidential $1 John Adams obverse
2007 Presidential $1 James Madison obverse
2006 American Eagle Platinum (Legislative Branch) reverse

The myth and legend of The Filthy Thirteen got its start at Camp Toccoa, Georgia during their initial training. By the time the war ended with causalities and the missing in action over thirty men could claim to be part of this famed group. What they were was a demolition section assigned to the Headquarters Company of the 506th Parachute Infantry Regiment. They were members of the famed 101st Airborne Division, "The Screaming Eagles" and would play an integral role in every battle they fought in World War II.
During training and throughout the war their antics and attitude would get them in trouble. Like many of the stories the print press would publish during the war about The Filthy Thirteen, a 1960's movie, loosely based on them, by E. M. Nathanson, The Dirty Dozen, bore only a slight resemblance to the groups real makeup and accomplishments. Surviving members are quick to point out that unlike the movie they were not prisoners or convicts but their behavior would get them in trouble, often meriting a short trip to the brig. They didn't do everything they were supposed to do and did a lot more than the military wanted them to do.
Their reputation for not bathing prior to D-Day was only overshadowed by the hard living, hard fighting; never give up attitude that preceded them into battle. They were certainly not the military's idea of 'spit and polish' but once on the ground in France, later in Holland, Belgium and Germany, the Germans were to be the recipients of their tenacity and ferociousness that perpetrated the myth into a legend.
They were easily recognizable on D-Day with their Mohawk haircuts and with the invasion stripe paint from the airplanes they painted their faces with war paint. They were the only planeload of paratroopers to do this on D-day or during any other combat jump.
As demolition-saboteurs they first jumped on D-Day with their mission being to defend and/or destroy bridges over Douve Canal to prevent the Germans from reinforcing the beach heads. Their mission near the small Normandy village of Brevands was considered suicidal but they accomplished it despite being vastly outnumbered fending off repeated German counter attacks for five days. Before returning to England for resupply and redeployment, they fought for bravely for 36 days in Normandy contributing immensely to the liberation of the first major city in France, Carentan.
Their second combat jump would be the following September with the rest of the 101st and the 82nd Airborne as part of Operation Market Garden in Holland. Fighting for 78 consecutive days they fought the Germans at every turn along this thinly held highway. Summing up the intensity of this fighting in Holland that took place, history has bestowed the nickname of 'Hells Highway' to where they fought to keep this vital transportation corridor open during the campaign.
During the Battle of the Bulge, the Filthy Thirteen fought bravely alongside other elements of the 101st in defending the city of Bastogne. Some of the Filthy Thirteen played a key role by volunteering as Pathfinders before this German offensive started. With Bastogne being cut off and surrounded supplies were running low. The pathfinders would have to jump in directing the resupply of the Bastogne during the siege. The Pathfinders lead by the Filthy Thirteen members jumped in guiding the much needed supplies saving an entire Division and ensuring the 101st had its Rendezvous with Destiny. After Bastogne and the Battle of the Bulge they moved to Haguenau, France then Germany to fight, finally ending up in to the Austrian Alps. Any combat mission given to them they completed successfully.

Jack was born in Northern Ireland and moved to Philadelphia as a boy. Learning to fly before the war he thought of joining the Royal Canadian Air Force (RCAF) before the United States entered the war and once war was declared, the Army Air Force after Pearl Harbor. He enlisted in the Army volunteering for the paratroopers. He was a member of the Filthy 13 since their training at Camp Toccoa where he met Jake for the first time. Jack's first two combat jum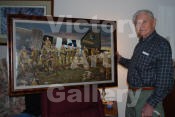 ps on D-Day and Holland were as a member of the Filthy 13. In Normandy he fought along side Jake, first to complete his mission at the Douve River bridges and then to help liberate the first major city in France, Carentan. In Holland he would fight along side Jake and his other Filthy Thirteen buddies for over 78 days. Learning that Jake McNiece had volunteered for the pathfinders prior to the start of Battle of the Bulge he volunteered as well for this unit. During the siege of Bastogne his third jump was made as the skies cleared, guiding the planes to resupply the beleaguered city during the Battle of the Bulge. An iconic World War II photograph shows Jack on top of a large pile of bricks near Bastogne setting up his pathfinder CRN-4 beacon to accomplish this mission.
After the war Jack would move back to Eastern Pennsylvania work and retire after a long career at Western Electric. Jack credits much of his survival during the war to learning to hunt during his youth in the hills near his home. His knowledge and interest in firearms would have him become a range instructor for the National Rifle Association (NRA) where today he is their longest living member. His membership in this organization dates back to 1938.
---
JOHN "JACK" AGNEW – A TRIBUTE
John "Jack" Agnew, our friend and a World War II member of Regimental Headquarters Company of the 506th PIR, 101st Airborne passed away suddenly on Thursday, April 8th, 2010. Jack was an original member and one of the last four surviving members of the legendary unit, The Filthy Thirteen. He was the proverbial "good guy" in this group of men that seemed to create or find trouble wherever they went but they were also one of the most effective fighting units ever assembled.
Jack was born in Belfast, Northern Ireland in 1922 and as a small boy immigrated with his family to eastern Pennsylvania. After the war Jack settled back home in the Huntington Valley just north of Philadelphia. Shortly after the war he met and married Elizabeth "Betty" Potts raising two daughters Barbara and Lynn. He worked for Western Electric until retirement and was the longest continual member of the National Rifle Association (1938) having been their range instructor for many years
Jack made three combat jumps during WWII, first in Normandy, then during Operation Market Garden in Holland and finally in Bastogne as a Pathfinder. He fought in every major European campaign of WWII. He was the true definition of a hero but if you asked him, he would adamantly object to that notion, only saying the guys who did not come home were the real heroes.
For those who knew Jack it was evident that his Irish wit, charm and good nature lit up a room when he walked in gravitating everyone in his direction. Each and every person in that room wanted and hoped that a little of Jack would rub off on them. He was one of the warmest, kindest and nicest men you could ever meet.
Jack's human spirit was intact inspiring all with a sense comfort and well being. His uplifting and unassuming personality meant spending time with him was like therapy giving you relief from the world's woes. Humor was Jack's language even if it was at his own expense. Smiles and lots of laughter were the order of the day when sharing it with Jack. He was the consummate practitioner of interpersonal relationships taking special interest in others and their lives. He was what you would call a "peoples' person". Time is the only thing in our lives we can not get back and Jack gave generously of his time to all that he met.
Betty, his life long companion, was the perfect complement to his personality with both of them being unpretentious, caring and kind hearted. Seeing them together bantering back and forth, finishing each other sentences, sharing fond memories and witnessing their genuine love for each other made them more soul mates, than simply a married couple.
The legacy of his war time heroics will be remembered by all but for the lucky few who got to meet and know him understood the measure of this man, John "Jack" Agnew, was also how he treated others and the way he lived his life. This world was made a better place by having Jack around.
All of us involved with this project, Bob Willis, Grant Berry and Brian Miller and our families offer Betty, Barbara, Lynn and the rest of family our deepest sincere condolences. Our friend's smile and laughter will be solely missed but Jack's spirit will live in our hearts forever.
You also might want to read a heart warming tribute by Brian J. Miller titled: "The Hero & The Coin". If so, simply click here !

Hailing from El Paso Texas both Mike and his brother Armando trained from the beginning with 506 PIR at Camp Toccoa, although his brother was not a member of the Filthy 13. Mike jumped on D-Day and during Operation Market Garden he completed his second combat jump along with his brother. On D-Day, as it is known many of the paratrooper drops were scattered all
over the countryside. Mike was one of the fortunate ones to find some men of his stick almost immediately. Mike was to meet up with Jack Agnew once on the ground and a short time later with Jake McNiece. He fought along side them in securing the bridges over the Douve River and attacking Carentan on D-Day +7. At one point after his 2nd combat jump during Operation Market Garden in Holland he fought just a city block apart from his brother. Mike also fought with distinction in Bastogne and later in Germany before the war ended. Mike enjoyed drawing and some of his war time illustrations were reprinted in the Currahee Scrapbook and The Epic of the 101st Airborne, the later being described as "A Pictorial Record of a Great Fighting Team". These were both published by the Army in 1945.
Mike put his artistic talents to good use and became an illustrator for the US Forces in Austria directly after the war. Returning the United States he worked for a printing company in Blair, Nebraska illustrating farm machinery and then finally he settled in his hometown of El Paso. Mike would continue as a free lance illustrator until his eyesight deteriorated.
Mike was to be one of the signers for the print but sadly he would pass away in October of 2008 just a few weeks prior to a much anticipated reunion with the other four surviving members of the group at a Veterans Conference in Washington D.C.

Jake was born in rural Maysville Oklahoma. As the unofficial leader of the Filthy Thirteen he not only embodied the attitude and spirit of the group but to all accounts, he originated it. He fostered a strong camaraderie a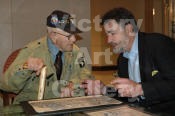 mong his men and a fierce competitive mentality that honed his unit into exactly what the government wanted a…'Lean, Mean, Fighting Machines'. So unorthodox were his methods, and most times in direct conflict with Army regulations that throughout training and the war he would never raise about the rank of PFC. Only upon discharge from the Army after the war did he obtain the rank of Sergeant. Unlike the other nicknames Jake would give his comrades Jack Agnew was responsible for giving him his nickname "Mc Nasty". It was a sure reference to his mind-set and prevailing attitude that would make him a survivor in the brutal game of war.
It was all Jakes' idea for the haircuts and face paint for his group on D-Day. Jake was one of the few of the 101st Airborne paratroopers who completed four combat jumps during the World War II. The first two were as a Demolition/Saboteur and the last two as a Pathfinder. His first on D-Day was considered a suicidal mission to secure and/or blow up bridges over the Douve River. He was dropped 8 miles from his objective near Ste. Mere Eglise but had the resourcefulness to round up enough paratroopers (some from his stick and others) to accomplish his objective in the early morning hours of D+1. One heroic battle at river pitted barely 30 paratroopers against an entire German Battalion. Suffice to say the German did not have a chance with the paratroopers wiping out the entire unit.
Jumping during operation Market Garden he endured the fierce fighting and defense of 'Hells Highway'. After fighting for over 78 days in Holland he was granted a 72 hours to the local town of Mourmelon in France. Typically he did not see the fairness in that thereby 'taking liberty' and disappearing for two weeks in Paris. Thinking he would be court marshaled for being AWOL instead he was given the option to volunteer for the Pathfinders. These Pathfinder units experienced extremely high causality rates so it meant you had to volunteer. Jake would lead the Pathfinders, his third combat jump, to set up signals and guide the resupply the 101st in Bastogne during the Battle of the Bulge. His last and final combat jump would be again as a Pathfinder on Friday 13th, 1944 into Prume Germany. He would rejoin his original unit toward the end of the war in Austria.
After the war Jake would do some traveling then find a job as a smoke jumper (parachuting in to fight forest fires) and work on the railroad in California before moving back to in Ponca City after the war. He would try some more jobs in construction and one in an oil refinery before working and retiring from the United States Post Office.

Bob is originally from Roxbury Massachusetts and enlisted in the National Guard in 1938. He joined the Filthy 13 as a replacement in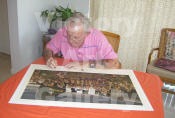 England before D-Day. His nickname like all the others in the group was given to him by Jake McNiece and a paradigm of the condition in which he kept his jumpsuit. Prior to jumping on D-Day he completed boxing exhibitions for the Army throughout England. After fighting for 3 days in Normandy he was wounded in the shoulder. Unable to shoot his gun do to this injury he took refuse in a barn where a French farmer turned him over to the Germans. His dog tags were found after his capture and he was presumed killed in action. His parents were notified and it was three months before they received word that he was indeed alive and a POW. He was a prisoner of war until just about the end of war. After being liberated by the Russians in Poland he fought briefly with them. He then traveled though Poland, Romania, Russia, Egypt and finally Italy before he was reunited with the U.S. Army.
His exploits to get reconnected with the Army would have the Russians locking him up for lack of having any identification papers only to be released after a week when the American consulate got involved. Upon arriving in Egypt by boat, the British mistaking him and his partner for criminals landed him in jail for another week in Egypt before it was cleared up. His flight to freedom is a story of resourcefulness laden with these harrowing globe trekking stopovers. He never reconnected with his unit before the end of the war or upon return to America.
Bob would go to work as a plumber for a short time after the war but eventually would settle into a career in the post office much like Jake McNiece finally retiring to Florida. Thinking that Bob had not survived the war Jake and others made no attempt to contact him. It was not until 2002 that Bob's son persuaded his Dad to contact Jake. It was only then that he the other surviving Filthy Thirteen members would learn of him having survived the war.

Jack is a native of Dundalk, Maryland and joined army as member of the 175th infantry and became a member of the 29th Army Division. Volunteering to be a Ranger he then became part of the 29th Army Rangers in England. As part of this group he trained for two weeks with battle hardened British Commandos. He then joined the 101st Airborne and the Filthy 13 in the months leading up to D-Day. His nickname "Hawkeye" was given to him by Jake for his exceptional eyesight. To qualify for his paratrooper wings he made all his five training jumps in one day, somethin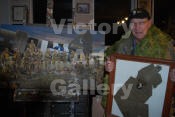 g not heard of then, much less now. Jumping 16th in the stick on D-Day he landed in a swamp near St Come du Mont. Fighting his way out of the swamp with 40 other paratroopers in the first hour on the ground he was the only one to survive. Separated from Jake and the others, he instinctively rounded up men and fought alongside the 501st PIR at Hells Corner. One epic battle on the second day in Normandy he participated in fierce fire fight resulting in capturing over 100 Germans of the 6th Paratrooper Regiment, only to see them annihilated by the German's own mortar barrage. This support of the 501st would have him occupied in battle for nearly two weeks. He would meet up later with the Filthy 13 and fight with them and the rest of the 506th until the end of the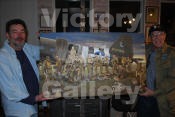 campaign. In Bastogne he was trucked in with the rest of the 101st and fought all the way to Germany until the end of the war.
Like his father and four brothers after the war Jack would return home to Maryland working for Bethlehem Steel until retirement. With the Chesapeake Bay right out of his home's back door, he would become a lifelong "Crabber" enjoying time spent chasing, trapping and eating his catch, those Chesapeake Bay soft shell and blue crabs.